Inga Wilson -Vice President Sales and Marketing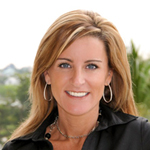 When Inga was first approached to head up the sales and marketing department for Moraya Bay, she turned it down. "I've never wanted to be involved with just one project. It wasn't until I walked through the front doors of Moraya Bay that I quickly changed my mind. The sheer beauty of the building was breathtaking." Inga began her real estate career, 9 years ago, in commercial real estate and turned her focus to luxury real estate on the east and west coast of Florida. Inga has been fortunate to be associated with some quality projects in Canada and the Bahamas, but she hasn't been this enthusiastic about a project. "Moraya Bay sells itself from the minute you walk in and see the view. All the custom finishes make this building the very best Naples has to offer." Inga wouldn't be as successful, if it wasn't for her very supportive family.
Margo Quevedo - Concierge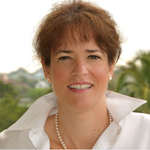 Margo began her career with Signature Communities when she moved to Naples in 1994 from Manchester by-The-Sea, Massachusetts. Margo has been a key reason for the success Signature Communities has accomplished in the last 20 years. She is currently managing Moraya Bay's building operations along with the concierges program offered to our residents. She enjoys this hands-on position which enables her to develop personal relationships, ensuring that she tailors our outstanding service to fully match the needs of all our Moraya Bay owners.